PEMedge™ Teardown Service will explore and test alternative fastening solutions for you – free of charge. Our team will disassembl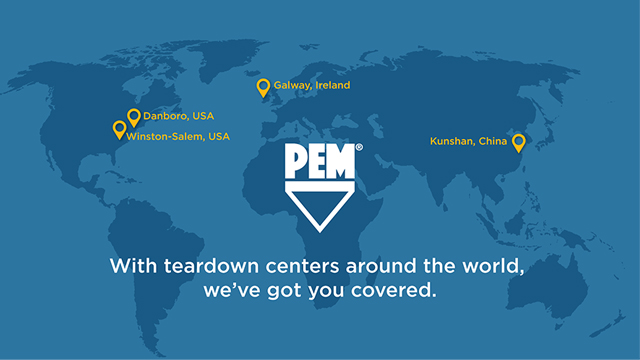 e and analyze your product, then recommend new ways to improve cost, assembly time, strength, weight, aesthetics, and more.
As part of our service, we will:
Completely disassemble your product
Document and photograph the disassembly process
Recommend alternative fastening solutions for cost savings and better performance
Replace current fastening method with recommended solution (if possible)
Present a comprehensive teardown report
Return all product materials
Global Service Available
PEM® offers teardown service locations throughout North America, Europe and Asia. If you require service to be conducted onsite at your location, contact your regional factory/technical location.
Request a Teardown using the form below:


Sample Teardowns Include:
Laptops, Notebooks & Peripherals
Handheld Devices (Smartphones, Tablets, Smartwatches)